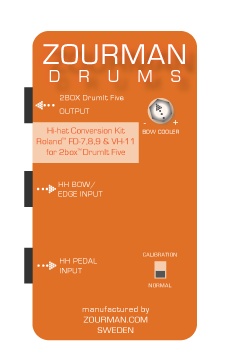 Amazing video review of Zourman Drum Hi-hat Conversion Module!
Hi!
Sometimes you get amazed – I was searching on the "net" last week and found a fantastic video review of the Zourman Drums Roland hi-hat conversion module for 2box. The youtube video has been created by the user "Block Lobster" which seems to be extremely dedicated to 2box and have an extremely nice setup with 2x 2box modules and a big load of e-pads and cymbals.
A very nice review ! Big thanks to "Block Lobster" for your contribution and thanks for watching!
Best Regards
Anders / www.zourman.com