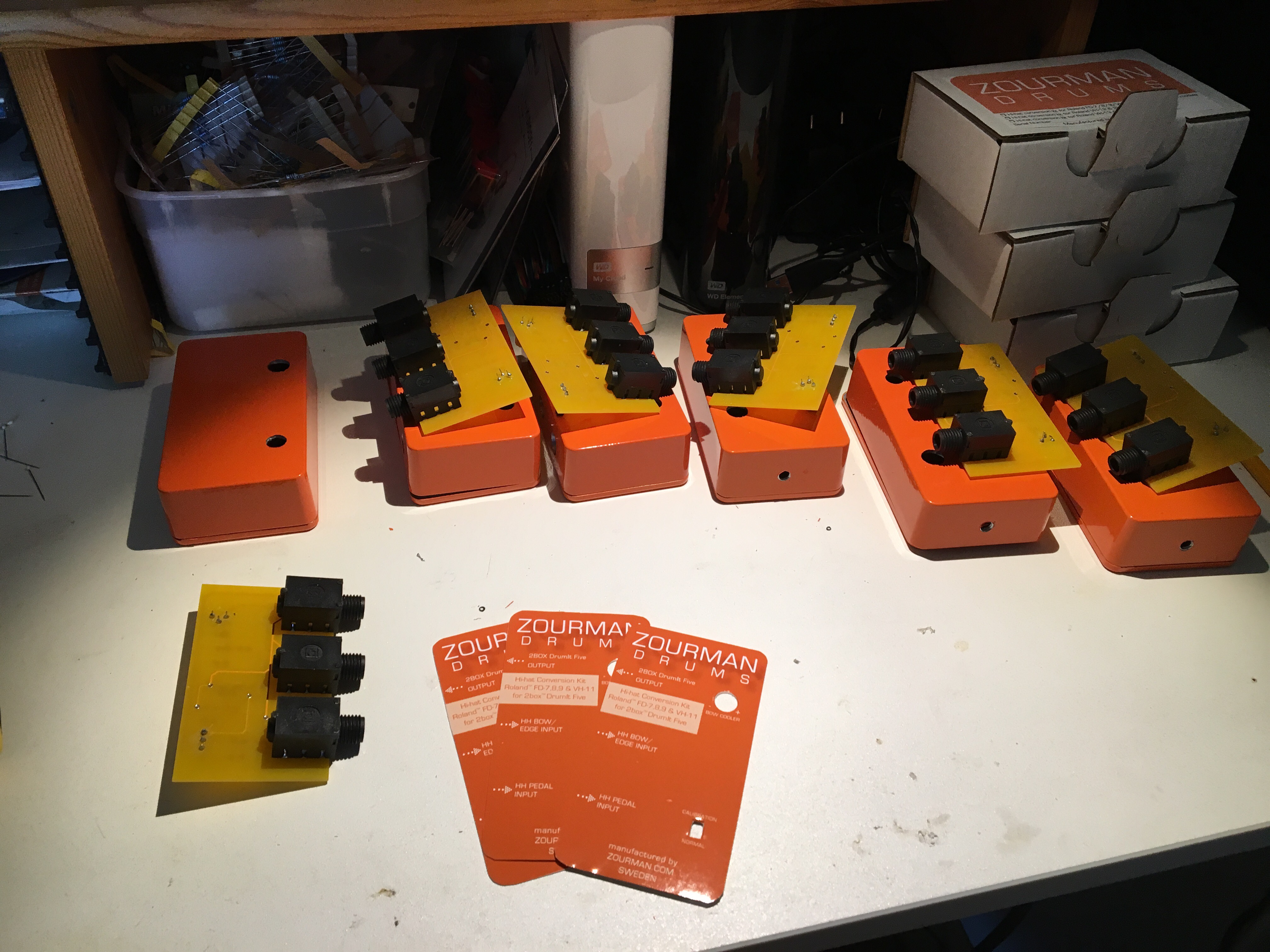 In a relative small business like the Zourman Drums, you sometimes get amazed…customers and dealers who have tried the Zourman "box" seems to be very pleased with the performance and how well the implementation between Roland hi hats and 2box module is working.
So if customers are satisfied…you get more orders. A couple of weeks ago we did receive a big order! (In our world)
It is of course fantastic but also creates some challenges! Can we source the components in time, what about the PCBs, the boxes, can we build it in time – ( my dad) and also maintain the quality?
The answer on all questions is of course yes!!! But both time and material needs to be invested! Just to keep working on your spare time !
But it feels fantastic to have built something that seems to fill a gap and which customers wants. We have two dealers in the world, we got a great review in digitalDrummer, we had our first AD in the same magazine and we got many orders.
For you ones who still are waiting for the VH-12 and 13 implementation…stay tuned…we are still fighting to nail the 100% right hi-hat feeling, but we are near a solution!
Best Regards
Anders Gronlund / Zourman.com