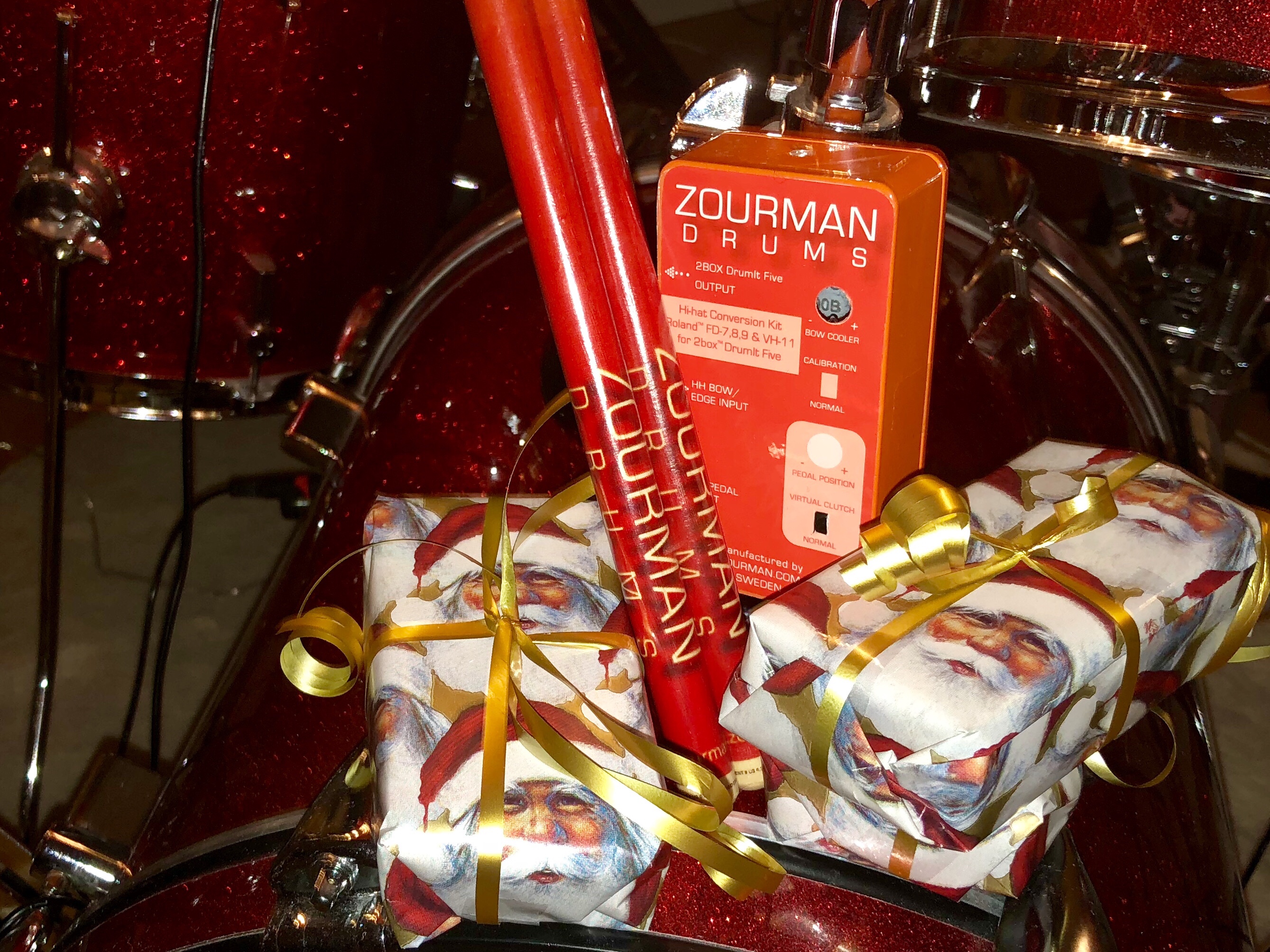 It has been a fantastic year for Zourman Drums!
With great customer interest, sales and feedback in our hi-hat modules for 2box and the recently launched sample of a legendary Ludwig Black Beauty from the 1920s made our year to a great success! (Zourman module owners – don't forget to download your free copy) We will continue to push for new exciting e-drum solutions and samples- so it will come more news in 2018!
Wishing you all (customers, partners and music friends) a merry Christmas and a happy New Year and some free time behind the drums!
Anders Gronlund / Zourman Drums