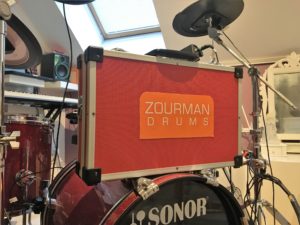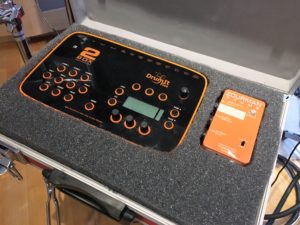 I needed to protect my 2box module in a better way when on the road…so just for fun I bought a small red case at Bauhaus and then used a foam cutter to make room for the 2box module and also a Zourman hi-hat conversion module for Roland VH-11. The result can be found on the attached pictures! 🙂
Don't forget to read the fantastic digitalDrummer magazine, february 2017 edition which covers the latest NAMM exhibition and if you read carefully in the Zourman AD found in the magazine, you will see some hints of future improvements on the Zourman hi-hat conversions. 🙂
Stay tuned for more news!
Best Regards
Anders Gronlund / https://www.zourman.com